Congratulations to our Junior Varsity & Varsity Eagles for both bringing home the 3rd place trophy of the Black River League Tournament today. Way to Go Eagles.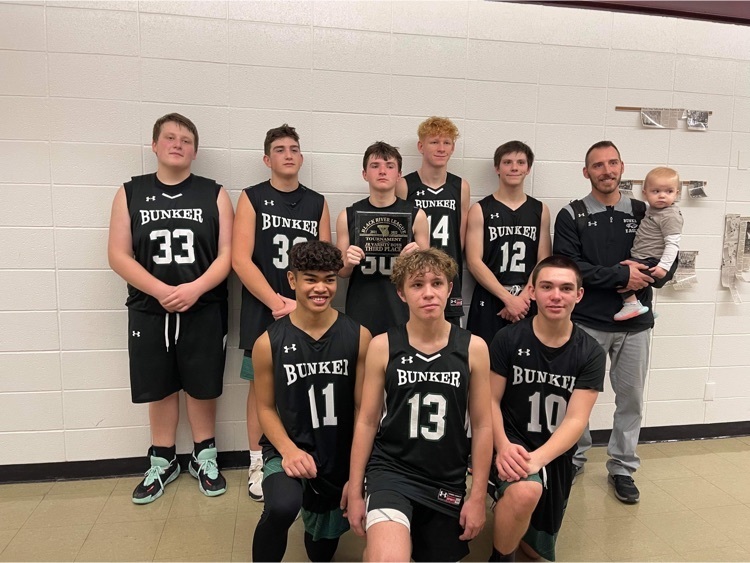 Congrats to Bethany Nelson for being accepted into Southwest Baptist University. Go do big things!! #EaglePride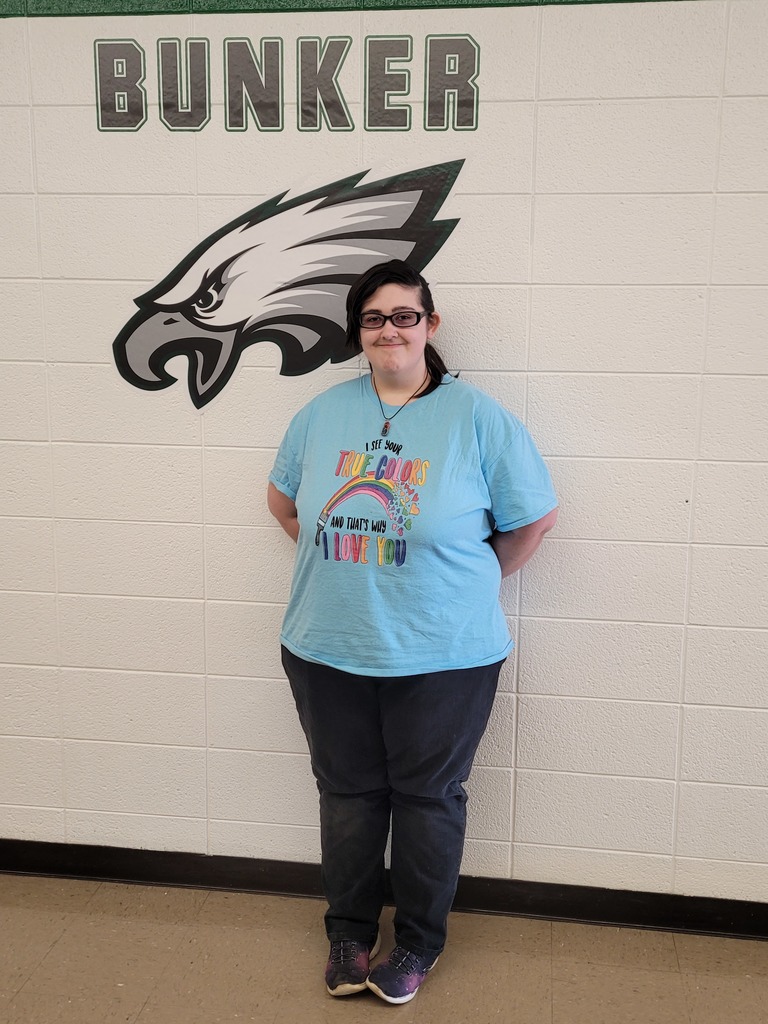 Bunker School will be releasing at 12:15 pm today (Wednesday, January 19, 2022) due to incoming weather.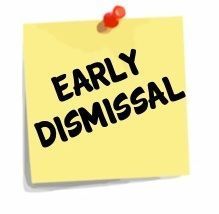 There will be no school board meeting tonight. We will make a post once the new date is scheduled.

There will be no school for Bunker tomorrow, Tuesday, January 18, 2022 due to slick backroads. There are multiple locations that need one more day of melting and we would much rather be safe than sorry. Thank you for understanding that the safety of our students come first. Eagles - please make sure that you complete Snow Day packet #4.

No school tomorrow, Monday, January 16, 2022 for Bunker due to slick secondary roads. Students are to complete Snow Packet Day #3 and return to school on Tuesday for credit.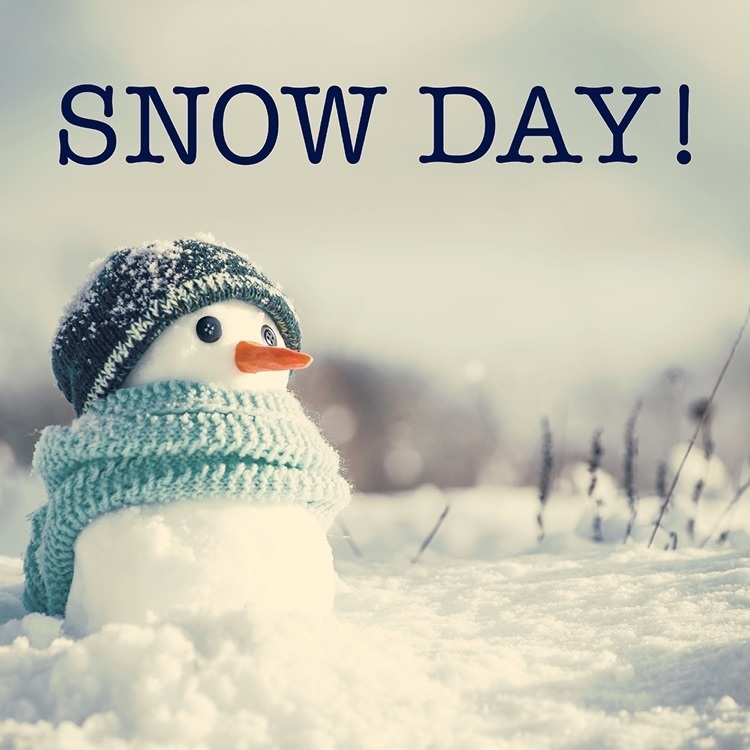 The sickness among our students is rampant right now. We currently have more positive COVID student cases then we have ever had since this pandemic started, a few students being tested today, even more kids with symptoms, and an abundance that have been exposed and are required to wear a mask. The decision to cancel school has been made for tomorrow (January 13th) and Friday (January 14th) in hopes that an extended weekend will allow our kiddos to rest and heal. We will be required to make these days up at a later time (when we are healthier). Snow day packets will NOT be utilized. Please pray for the health of all of our Eagles. There are many that could use them.

At this time, we are experiencing an increased amount of positive COVID cases among students and many others have symptoms such as coughing, headache, extreme tiredness, sinus issues, etc. If your child is sick, PLEASE keep them home and away from others. We will work with you and them on school make-up work. PLEASE HELP US GET BACK TO HEALTHY and contact the school and Ms Nash if you have any questions at all.

Tonight's home games (girls and boys) are cancelled. Senior night will be rescheduled at a later date.

No school tomorrow, Friday, January 7th for Bunker School District. Remember snow day #1 & day #2 work will be due Monday. You will receive zeros if you do not return this work on Monday. Enjoy your weekend and stay warm Eagles.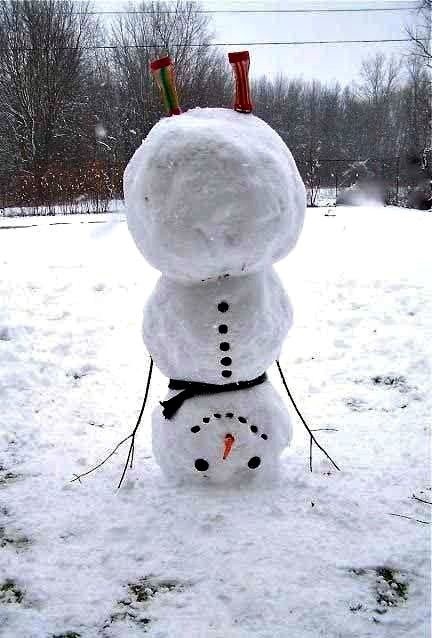 Bunker School will not be in session today, Thursday, January 6, 2022 due to incoming weather. Snow is expected to negatively impact road conditions during our morning pick-up times. Snow Packet Day #1 work will be due tomorrow.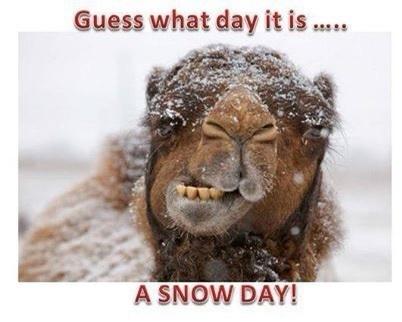 Ready for Winter? Bunker R3 School District Cold Weather Policy for outdoor recess/activities: • 32 degrees and above, temperature or wind-chill, recess is held without a time limit or restrictions • 20 degrees and above, temperature or wind-chill, outdoor activity limited to 20 minutes • 15-20 degrees temperature or wind-chill, outdoor activity limited to 10 minutes • Under 15 degrees temperature or wind-chill, activities are indoors

Menu Changes for the week of January 4th through the 7th are listed below: Tuesday Breakfast: Maple butter waffles Lunch: Frito chili pie Wednesday Lunch: Grilled chicken nachos Thursday Lunch: Bean and cheese burrito Friday Lunch: Sub Sandwiches A detailed menu of breakfast and lunch for the week can be found on the school website under the Dining tab. We apologize for any inconvenience and appreciate your understanding!

New Ballgame Gate Admission Costs beginning January 1, 2022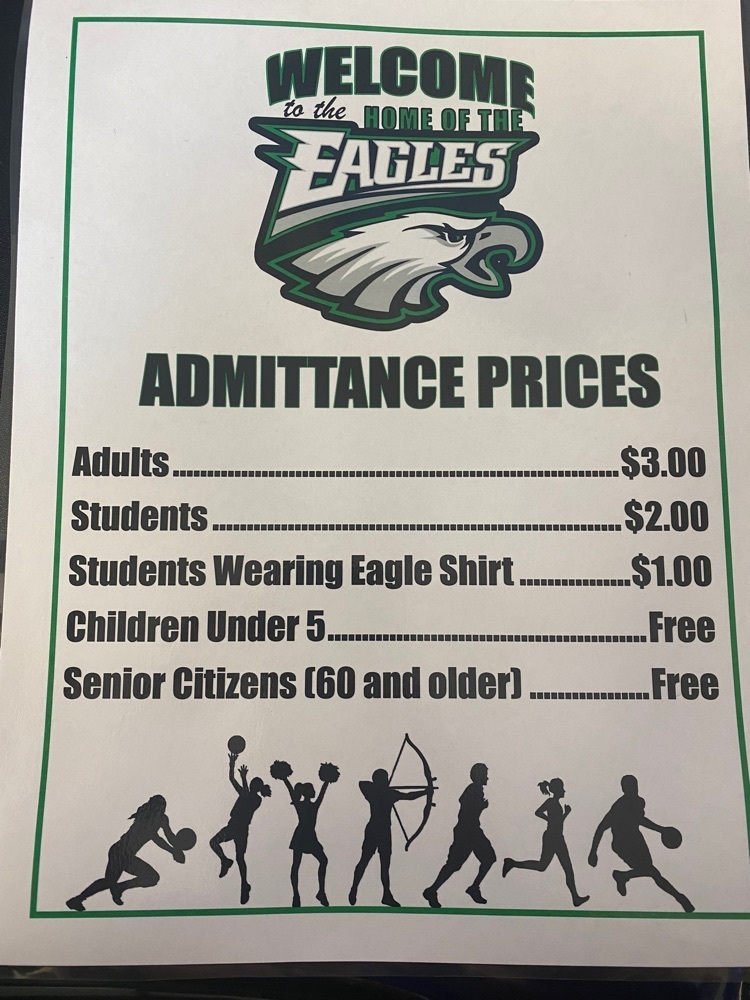 Bunker R-III is in the Christmas Spirit with many activities and events! Yesterday, elementary students enjoyed hot cocoa and the Polar Express. Today, Mrs Nash welcomed everyone to school with music and donuts then had a surprise visit from Santa! He happily visited all classrooms and kicked off elementary room parties before our 12:30 dismissal. We wish each and everyone of you a very Merry Christmas and a blessed New Year!! School will resume on Tuesday, January 4th!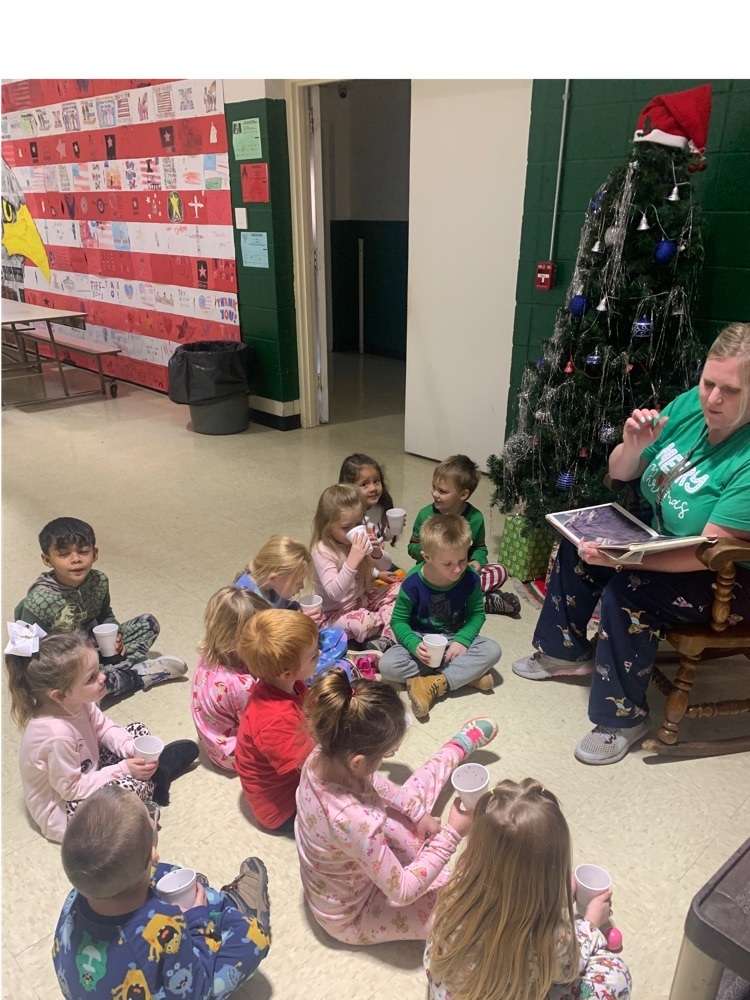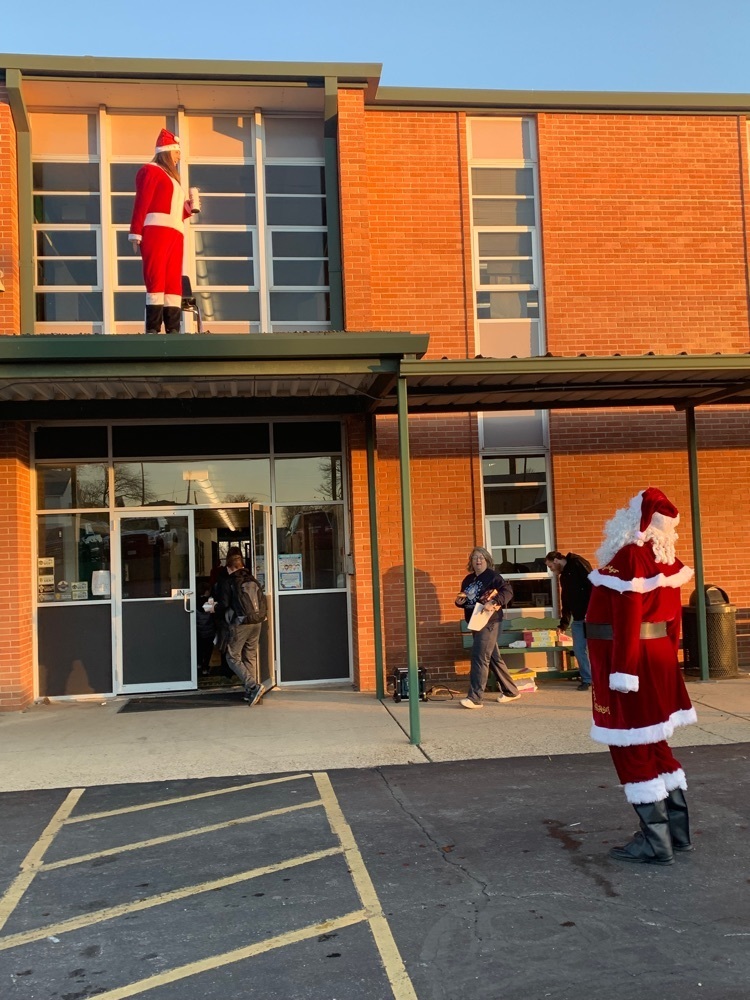 December Elementary Students of the Month were honored yesterday with their own Student of the Month pencil, a certificate, and lunch with Mrs. Hime! Very proud of these students and their hard work!! Great job to Arleigh Turner (PK), Sawyer Ritter (K), Joah Wisdom (1st), Jewlee Dooley (2nd), Conner McClanahan (2nd), Maci Powell (3rd), Easton Sanders (4th), Hadley Martin (5th), and Brendan Holt (5th).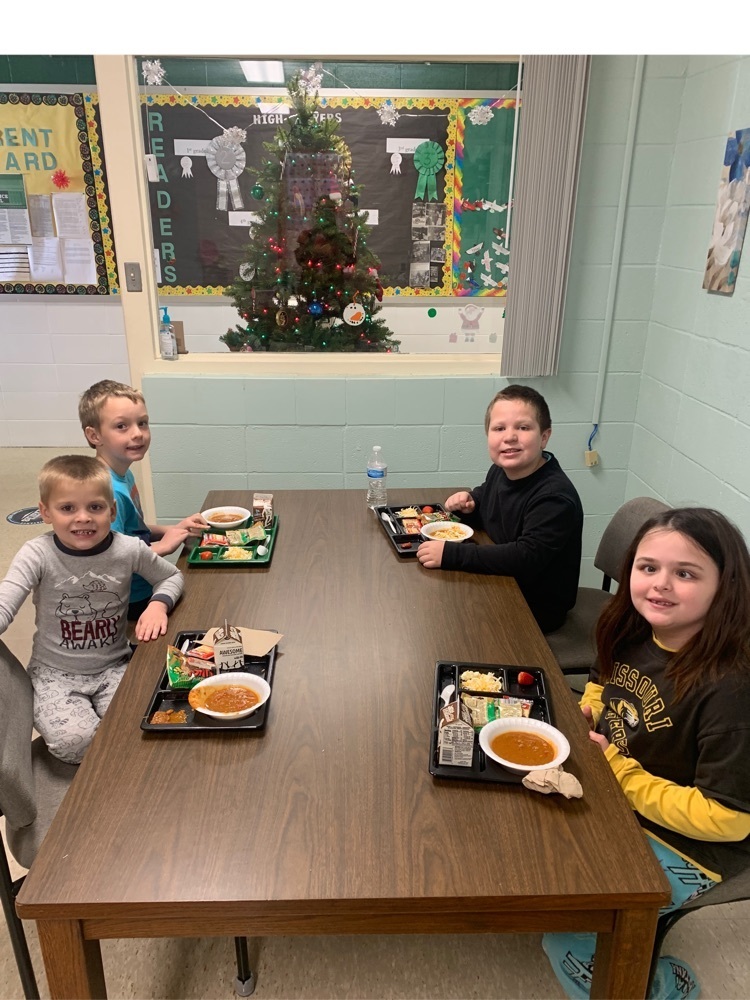 Monday, Dec 20th lunch will be chili, cheese, crackers, and milk. Tuesday, Dec 21st will be corn dog, chips, fruit snacks, and milk. We will dismiss at 12:30!!

20 students who went above and beyond to read and take tests to reach their grade-level AR point goal for the 1st semester were taken on a field trip today! These 1st through 6th grade students enjoyed soda, popcorn, and watching Clifford at the Farmington movie theater! Way to go!! We are so proud of you! 📚💚🦅💚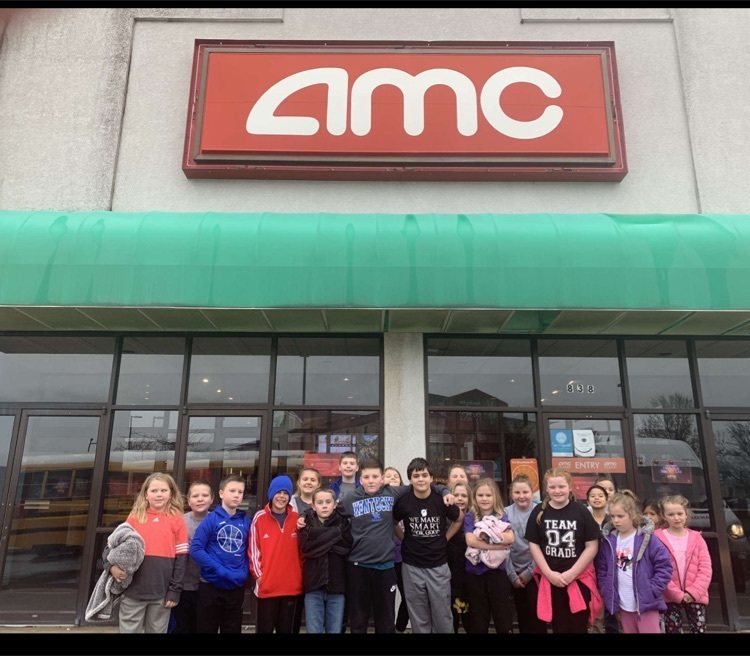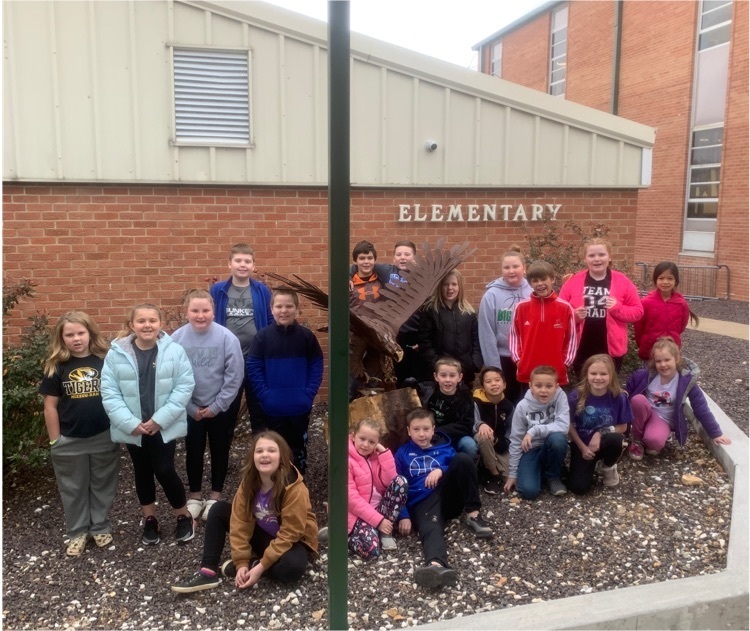 We have recently been made aware of rumors circulating regarding a social media post. There is NO direct threat to Bunker School. The social media (Tik-Tok) post circulating Wednesday was not found to be specific to any school. As always, the safety of our students and staff is always a top priority. Our administrative team will remain in contact with local law enforcement to ensure the safety of our students and staff. As a reminder, threats of any kind are turned over to law enforcement for investigation and may result in serious consequences. Parents and guardians, we ask you to stay vigilant toward your child's online activities. Please encourage students to say something if they see something of concern. Thank you for your assistance in this matter. If you have any questions or concerns, please contact Melissa Nash, Superintendent.
Congrats to Eden Mack for being accepted to Mineral Area College Go Do Big Things!! #EaglePride